LendIt Fintech ♥s Startups
If you are a seed stage fintech with less than $5 million
raised this page is for you. Here you'll find everything you
need to maximize your experience and budget at LendIt Fintech.
Startup Tickets
If you are a startup who has raised equal to or less than $5mn you can apply to attend the event here. Approved startups will receive tickets at a rate of $995.
PitchIt Competition
Apply to compete with fellow startups in our PitchIt Startup competition. Startups have a 4 percent chance of being selected with 200 applications being considered.
Startup Sponsorship
Sponsor the event to receive 2 tickets, 3 email introductions to VC investors and a startup kiosk on the Expo Floor. Cost to sponsor is $5,995. Reserve your spot today.
8 pitches. A room full of investors.
1 chance to change your future.

October 1, 2020 • 10:30AM - 12:30PM
•
Expo Hall Innovation Zone
2019 Winner: Possible Finance
Now entering its sixth year, PitchIt is the leading fintech pitch competition for innovative financial service startups.
August 21
Applications Close
September 3
Finalists announced
September 30
PitchIt Mentor Day
October 1
Finalists Pitch (10:30AM - 12:30PM Expo Hall Innovation Zone)
October 1
Winner Announced (2:00 PM Expo Hall Innovation Zone)
Generate new business leads and enhance your brand visibility with a kiosk in the Startup Zone and be part of LendIt Fintech's 150,000 sq. ft. expo.
Startup Zone participants receive:
3 email introductions to Venture Capital Investors
One 4 ft wide branded kiosk - will include a monitor, counter, stool, electrical, and logo on header
Company logo and description included on the event website & app
2 conference passes
50 percent chance to demo, companies are chosen by content team to demo on the Innovation Demo Hub stage
Price: $5,995*

*For qualified startups only
Discounted Conference Passes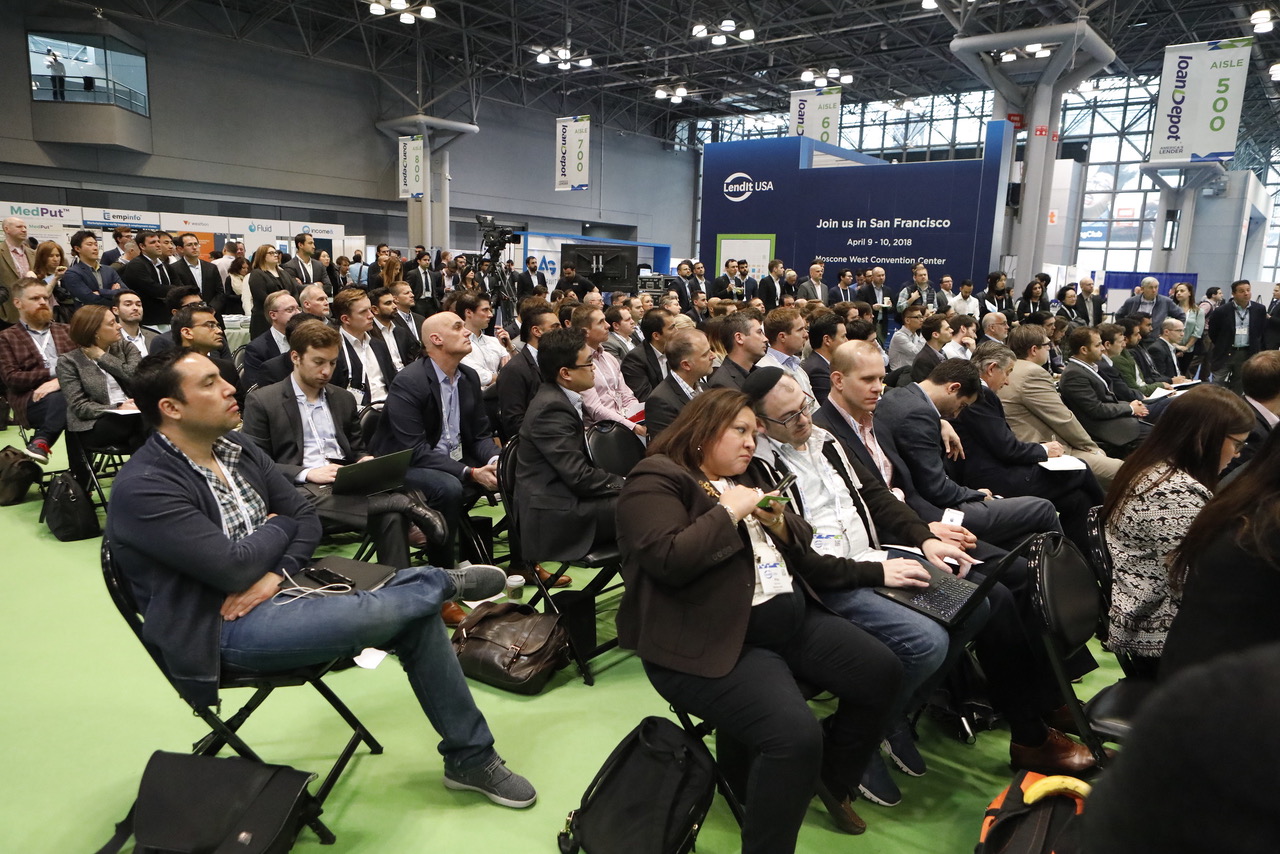 If you're a startup and would like to apply for our startup rate, you must complete the application form below. Please note our classification of a startup company is a seed stage fintech with less than $5 million raised.