Multiple business opportunities
Broader industry knowledge
Faster business development
Greater industry recognition
Leverage the LendIt Fintech networking advantage in the following ways:
Sign up and complete your profile to identify your business needs and availability
Let "matchmaking" algorithm make recommendations
Suggest, accept, or decline meetings before and during the conference
A mutually available time slot and a numbered table is automatically reserved in our designated 1:1 meeting area
LendIt Fintech's event app delivers all the key event information to your mobile device, providing an easily accessible resource for pre-event planning and on-site networking.
Access the complete attendee list
Send messages to fellow attendees
Create a personalized event schedule
Locate sponsors and exhibitors on the Expo Map
Make announcements on the Activity Feed
Our exclusive VIP Meeting Concierge helps you coordinate and schedule 15 to 30-minute meetings well in advance of the conference.
Available to qualified participants and sponsors only
Learn more and request access by contacting danielle@lendit.com
At your scheduled time, meet our VIP Meeting Concierge who will make introductions and show you to your table.
With 250+ exhibitors on display, these 30-minute tours will introduce you to companies specific to your needs.
At the scheduled time, just show up at the "Expo Hall Tours Start Here" sign and we will lead the way!
Group tours (10+) can be scheduled by contacting bladimir@lendit.com.
6
Sunday Early Check-In, April 7th
Arrive in San Francisco and check-in at the Moscone West to register and obtain your event badge. Early check-in available the afternoon of April 7 to avoid Monday morning lines. Meet up with contacts at your hotel.
7
At The Conference, April 8th & 9th
Throughout the event, be sure to take advantage of all the above programs and these onsite networking opportunities.
OFFICE HOURS
Introduce your company and give your elevator pitch to:

Venture Capital Firms- entrepreneurs and emerging companies meet venture capital executives
Banks - fintech companies and service providers meet commercial, regional & community banks
Asset Allocators - Fund managers meet asset allocators

Use the LendIt Fintech Event App to view participating companies and scheduled office hours.
Queue up at the designated area. No preliminary registration required.
POWER HOUR NETWORKING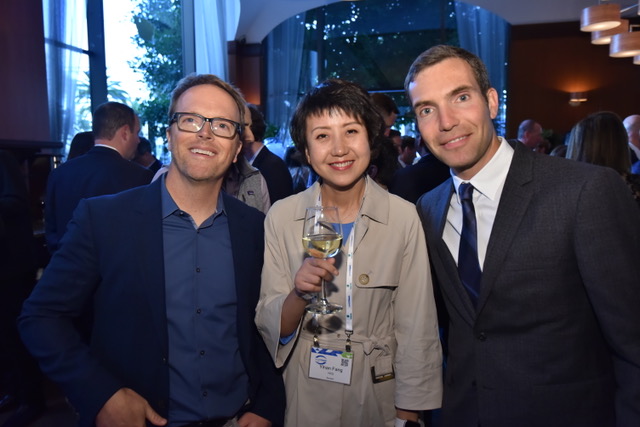 Enjoy downtime between sessions, hosted in the Expo Hall
Catch up with fellow attendees and visit the Office Hours tables