LendIt Fintech Europe 2019
Lending and Banking: Connected
REVISED 2020 DATES! •
19-20 October 2020 •
London
Lending and banking are converging. Make sense of this new world at LendIt Fintech Europe where fintech leaders gather to connect and reimagine the future of finance.
Keynotes
Anne Boden
CEO
Starling Bank
How (and When) Will Digital Banks Operate Profitably?
Claire Calmejane
CIO
Société Générale
Big Banks are Searching for their Treezor
Rishi Kholsa
CEO & Co-Founder
OakNorth
The Future of SME Lending: Data Driven & Profitable
Dr. Tamaz Georgadze
CEO & Founder
Raisin
Fintech Acquires Bank
Why Attend
NETWORK with 1,200 Banks, Fintechs and Investors
Banks, fintech unicorns, startups, equity & debt investors, all in one place. See who attended in 2018.
CONSUME Lending and Digital Banking Content
Get inspired by 50+ sessions from industry pioneers pushing the boundaries of lending, digital banking, fintech and paytech innovation.
Banks FIND Fintech
Partners
Remain competitive by partnering with innovators. Meet Nordea Bank, Banco BNI Europa and more.
ENGAGE Large Asset Managers
Large money managers, including Aegon, European Investment Fund and Balderton Capital, look to deploy capital.
ENJOY a pint or
two!
No one misses the Pub Crawl, by far the most fun way to network.
SOURCE Cutting-Edge Solutions
75+ sponsors & exhibitors demo products in our 2,500 square metre expo hall.
LEVERAGE our Powerful Networking Programs!
Use our 1:1 Meetings app, enlist our VIP Networking Concierge and attend the Women in Fintech luncheon.
LEARN from 150 Thought Leaders
Trailblazers include OakNorth CEO Rishi Kholsa, Starling Bank CEO Anne Boden and Julius Bär Board Member Olga Zoutendijk.
Lendit Fintech Highlights
What our thought leaders say
"The quality of the people being attracted to the LendIt Fintech event is just incredible. The fact that George Osborne is speaking really shows how far we have come as an industry."
"I think you've created here a really special environment where regulators and politicians...meet with the most exciting private sector companies and investors. And, out of this magic mix comes some very special companies."
"There is just such an information overload these days. This conference is one of the lovely ways we find we can keep ourselves current about the market, the trends and who's doing what."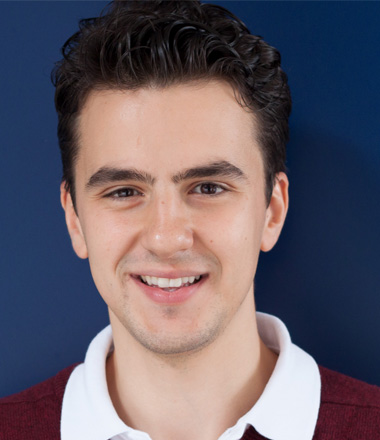 "There is just something about being in person, seeing existing customers, prospects, and others at LendIt Fintech. And when you have that face-to-face interaction, there is nothing can quite replace it."